Creator and Refuge
---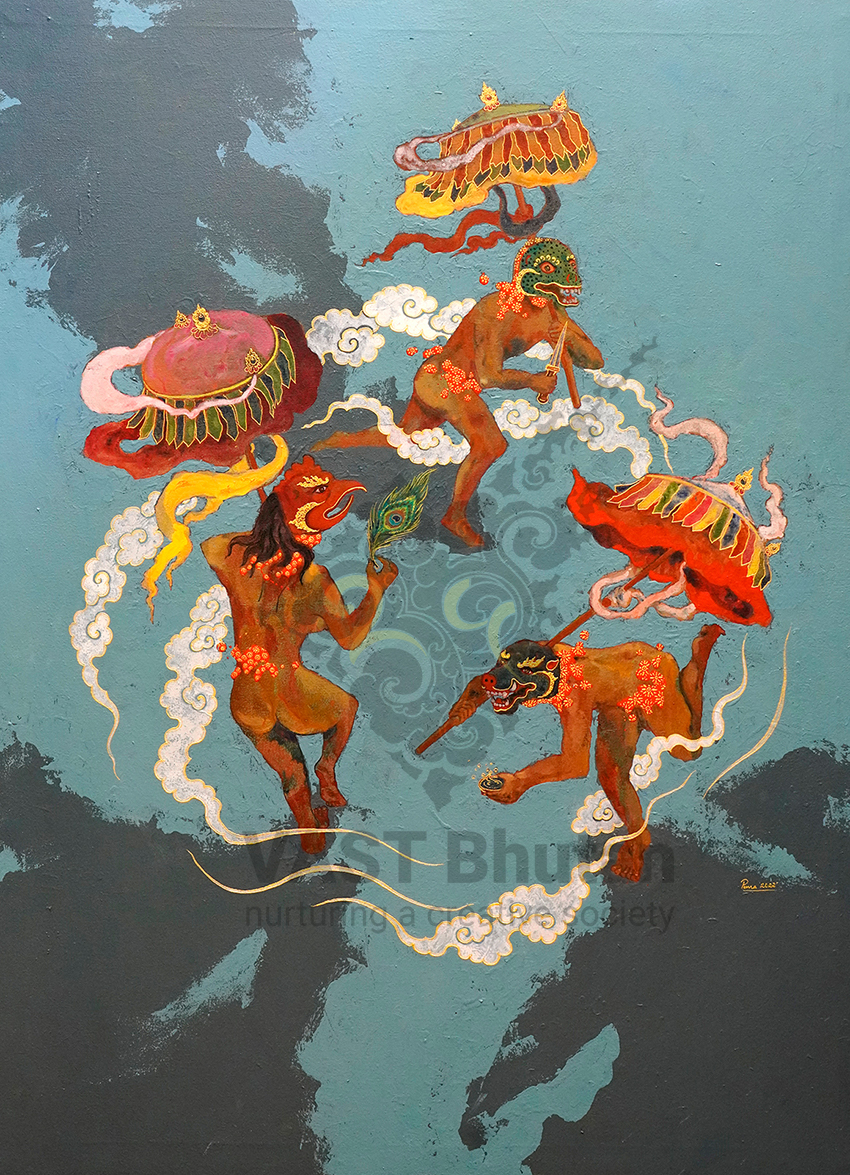 Art Description
In the traditional mural painting of the Wheel of Life, in the center of the mural are the three animals rep- resenting different emotions or the three poisons. The rooster representing attachment/ pride, the snake representing anger and the pig representing ignorance.
This piece inspired from the concept of the wheel of life and questions the paradox of taking refuge in the emotion for continuous rebirth and in turn the emo- tions taking refuge in the wisdom of the dharma until one attains enlightenment.
Art Specification
Title: Creator and Refuge
Year: 2023
Dimension: 3ft X 4ft
Medium: Acrylic on Canvas
Exhibited In: In between lives
Price: Price on Request
Artwork Code:
Born 1985, from Thimphu
A Bhutanese contemporary artist for over 19 years, I am popularly known as Tintin. I like to re-examine Buddhist and Bhutanese concepts, freeing them from their expected, familiar contexts and reframing their meaning.